"For over 65 years my family has been harvesting the worlds best Leatherwood Honey from the pristine wilderness of Tasmania, where it is 100% pure Australian sourced."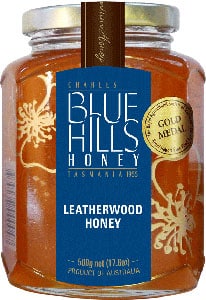 "Robbie and Nicola Charles of Blue Hills Honey harvest honey containing some of the highest antioxidants of any honey in the world. The journey from Leatherwood flower to honey pot begins with busy bees feeding on Leatherwood trees hidden deep within Tasmania's pristine rainforests. The honey is then delivered from happy hives straight to the pot with no additives. The family have been making honey this way for more than 60 years. You can pick up your own pot of Blue Hills Honey from their interpretation centre or roadside stall as you drive past the much loved apiary." Video and above quote by Tourism Tasmania.
Both of our 'bests' come together in a perfect marriage. Our Manuka Leatherwood Blend brings these prized honeys together creating a full-bodied flavour that is both earthy and spicy. This special honey is harvested by second generation apiarist, Robert Charles and his small team.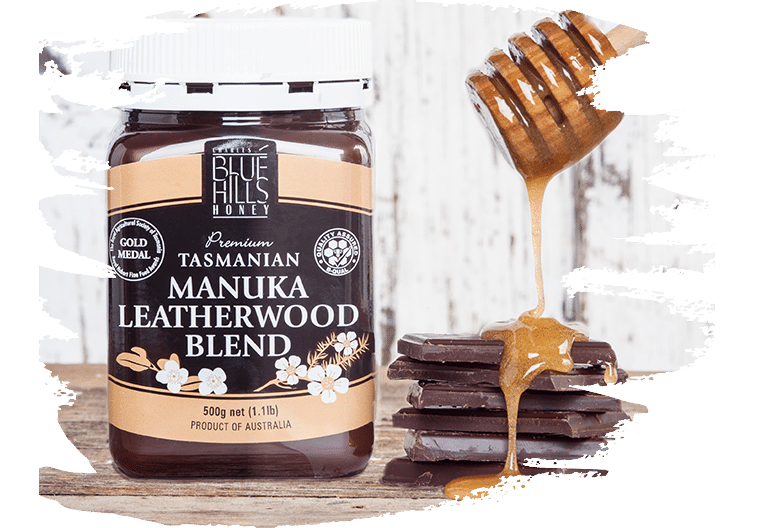 Highly recommend! The cafe is cosy, has great service and the food is absolutely delicious! I am obsessed with their blackberry Honey! So delicious.
Loved it! Enjoyed the interpretation centre and the Cafe. Food was lovely and all staff were very friendly.
Blue Hills Honey offered such a simple and delicious experience that by the end of the day, I had already told everyone I could about it!