Wilfred Batty and the last wild thylacine shot in 1930 - ABC Radio
The Tasmanian Tiger: elusive, mysterious and … extinct? 
The Tassie Tiger remains a source of mystery and interest. Why? 
The Tasmanian tiger, or Thylacine, provides a noteworthy case study in changing attitudes to our natural world.
In 1936, this unique and rare marsupial was finally declared extinct. This came as no surprise, as the Tassie tiger, named because of its stripes, has been on the endangered species list since the 1800s. 
The Thylacine was no tiger; it was the largest known carnivorous marsupial of modern times. 
In the early years of the colony, the carnivorous tiger clashed with settlers because it attacked and killed livestock. 
In response, the Tasmanian government put bounties on the successful killing of Thylacines. In all, they paid out 2184 bounties, but it is thought that many more Thylacines were killed.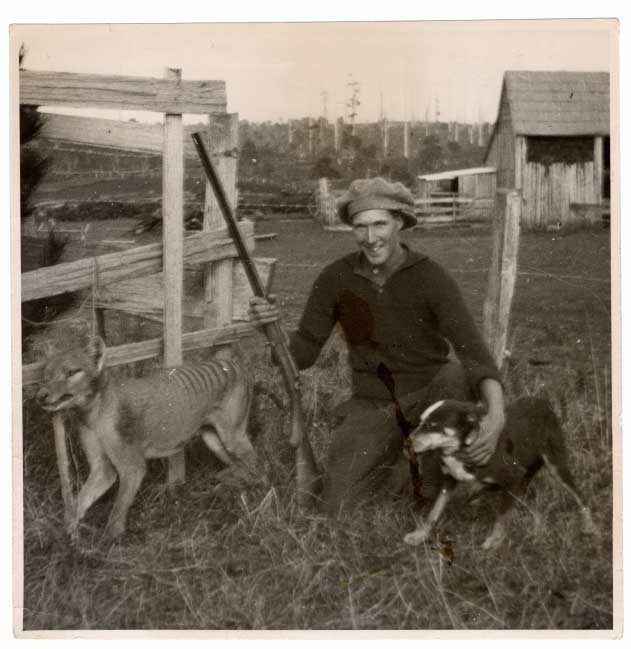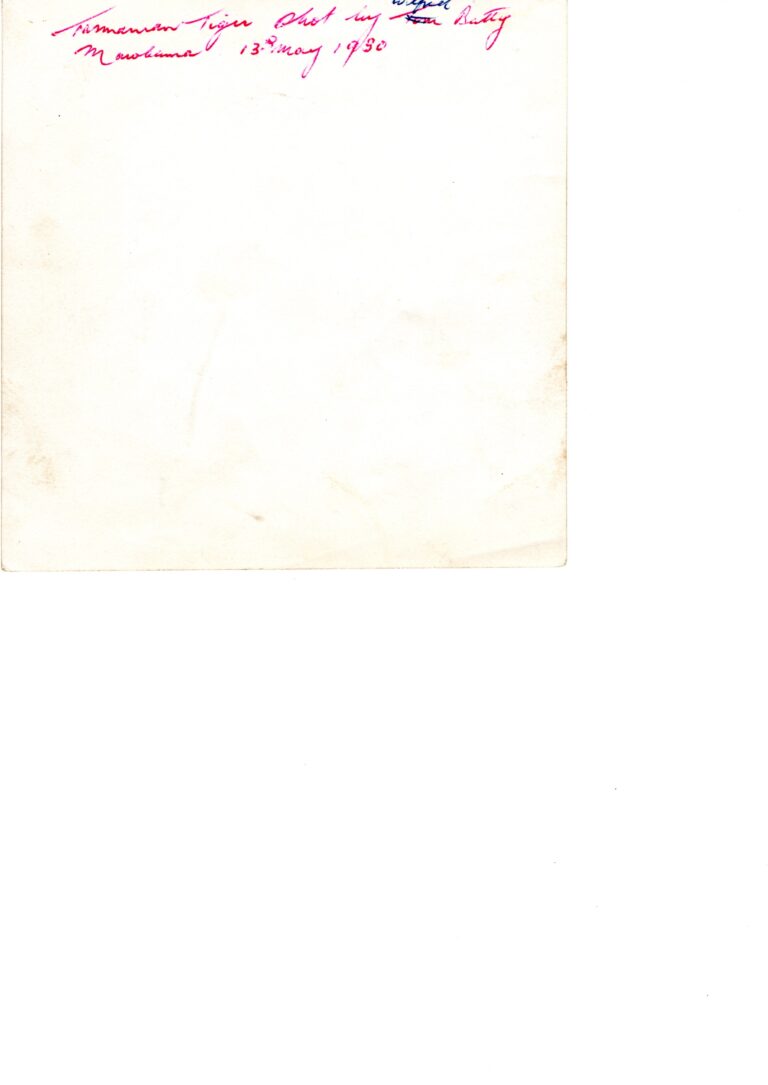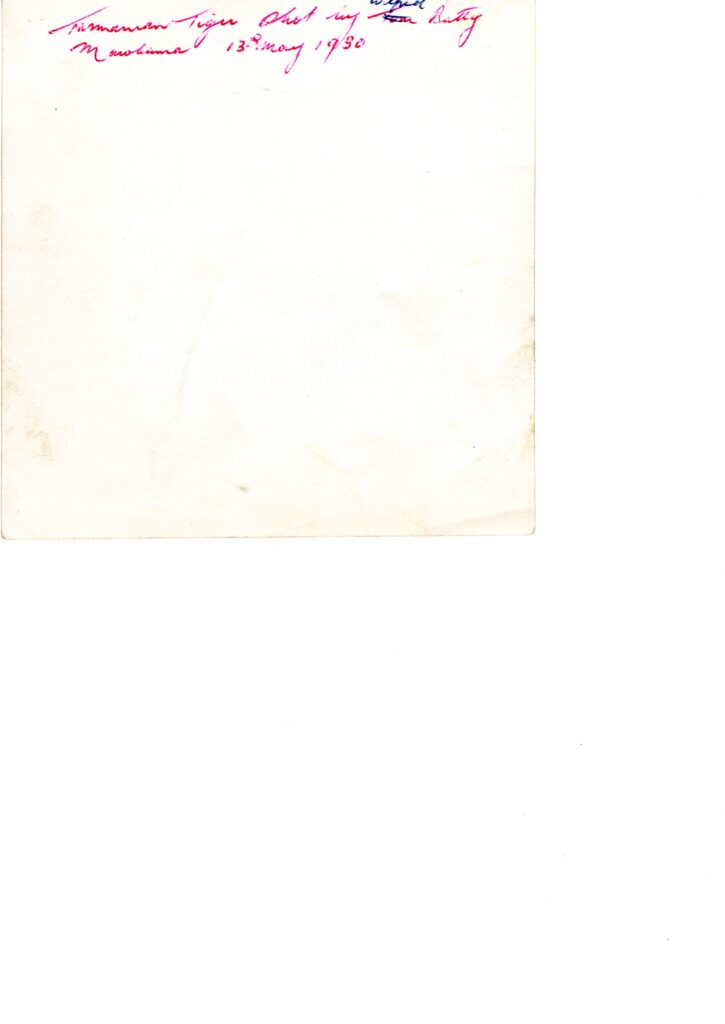 Not surprising then that numbers of the Tassie tiger dropped significantly and that sightings of it became rarer, all helping to grow the mystery around the tiger. 
Accounts of its extinction conflicted with regular media reports of sightings of the tiger in the wild, even on the mainland!
Blue Hills Honey founders, Reuben Charles and family who spent many hours in the depths of the remote forests around this property working with their hives, had also reported sightings of the tiger. 
Coincidently, the last known living, wild Tasmanian tiger was reportedly shot in 1930 by Wilf Batty, a farmer in Mawbanna whose property is not far from here (Battys Road). Back then, mainstream attitudes to natural heritage were very different to those today. Hopefully, for our planet, that attitude is changing for the better around the world. 
But the mystery of the tiger has not gone away. And perhaps, although there are no recent 'confirmed' sightings, hidden deep in our beautiful forests the Tasmanian tiger still roams. 
At Blue Hills Honey, we often find ourselves deep in the wilderness. And sometimes – rarely – we see the mysterious…